News & Announcements

SOS FOOD PANTRY 2022 RESULTS
We made 44% more deliveries and served 50% more people than in 2021!
THANK YOU FOR YOUR SUPPORT!!
221 Deliveries Made
778 People Served
275 Children
503 Adults
Your Contributions are Greatly Appreciated!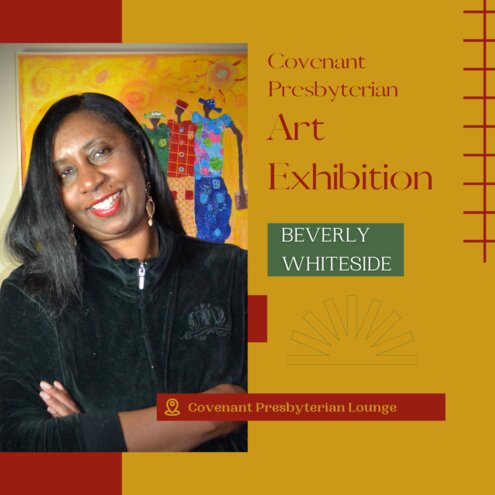 Check out the newly installed art exhibit in the lounge. Columbus mixed media artist, Beverly Whiteside, shares stories of her African-American heritage in her colorful artworks. There is an historical, thought-provoking element in her exhibit as well. You'll want to see her "Shoebox Lunch" presentation. Beverly is a self-trained artist. She taught dance in a Columbus Arts Impact Elementary School. Her current artworks are featured at Studios on High Gallery in Columbus' Short North Arts District.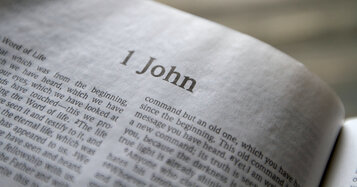 Wednesday Bible Study 1-2 PM
We will continue our study of the book of John on 1/4/2023. . (You can find an overview of John at bibleproject.com.) This gathering will be in person, in room 115. We will continue offering zoom for those who cannot meet in-person. Please join us. No preparation is required. Ask for a zoom link from lauriejohnson@covenantpcusa.org.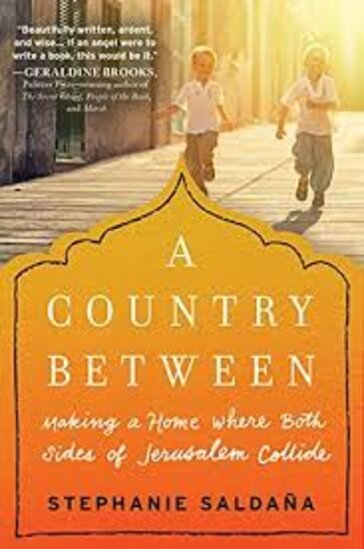 Wednesday Evening Book Study 7:00-8:00 p.m.
Our next CPC book group meeting will be a continuation of our study of the Israeli-Palestinian conflict. A good number of respondents agreed that they would be more available to participate in our book group if we met only once per month, so we will next meet on Wednesday, January 4 at 7:00 by Zoom. Our title is 'A Country Between', written by Stephanie Saldaña. Click on the blue link to get to Amazon. There are copies available at the public library as well.
Please contact Tori Vazquez or the church for the Zoom link.
Covenant Presbyterian Women's Circles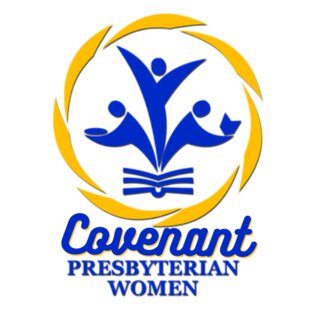 Covenant Presbyterian Women's Circles
Covenant Presbyterian Women's Circles meet for fellowship and discussion of the Horizons Bible Study "Celebrating Sabbath, Accepting God's Gift of Rest and Delight"
· 1st Monday at 7:00 pm, Elizabeth Circle, Mona Connolly, moderator via Zoom
· 1st Wednesday at 9:30 am in the Church Lounge, Eunice-Lydia Circle, Susan Imel, moderator
· 3rd Monday, at 9:30 am in the church lounge, Deborah Circle, Lynn Elliott, moderator
Other circles:
· Every Thursday at 1:00 p.m. Mission Sewing, Diana Sanders
· 2nd and 4th Fridays at 9:30 a.m. in the Church Lounge, Prayer Shawl Circle, Louise Davidson and Nancy Davidson
For more information about CPW circles and activities, contact Sandy St. Martin, CPW moderator, with CPW/Sandy St. Martin, the Circle leader's name or name of the person you wish to contact in the subject line.





Members of Women's Theology will not meet on January 6th, but will continue discussion of Brian McLaren's book, Do I Stay Christian? on January 20th. They will review chapter 18 and discuss the new reading of chapters 19, 20, and 21. New participants are always welcome. Meetings are held on Zoom, so check with Susan Imel or Louise Davidson for information and to join the discussion, usually the first and third Friday each month from 9:30 to 11 am.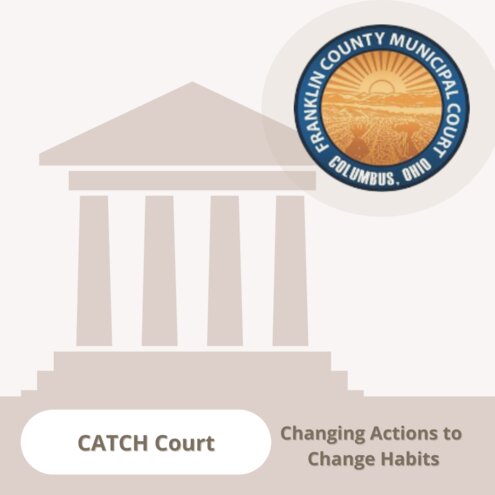 We all have been challenged to raise awareness of human trafficking, a multi-billion dollar business second only to drug trafficking. For many years, Covenant members have been supporting programs for women who are trying to recover their lives especially through CATCH Court's program and Freedom a la Cart. Each month, we take lunch for 55 people to CATCH Court on the first Thursday. We invite you to attend Court, providing food for lunch and staying to observe the Court in session. It is also possible to help serve lunch and return to church rather than staying. If you would like to receive information about helping with the lunches, please call Barbara Marshall or or Louise Davidson.
Freedom a la Cart Toiletry Bags
Freedom a la Cart provides a $15 toiletries bag to women who are being released from jail. Covenant members have been generous with support for these bags pre-pandemic. We realize the need is still there and are asking for donations to continue this effort. If you wish to contribute, please make checks payable to Covenant and indicate "human trafficking toiletry bags" on the memo line.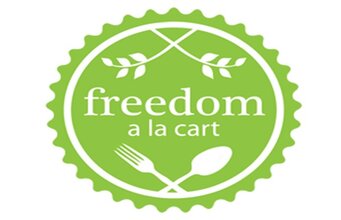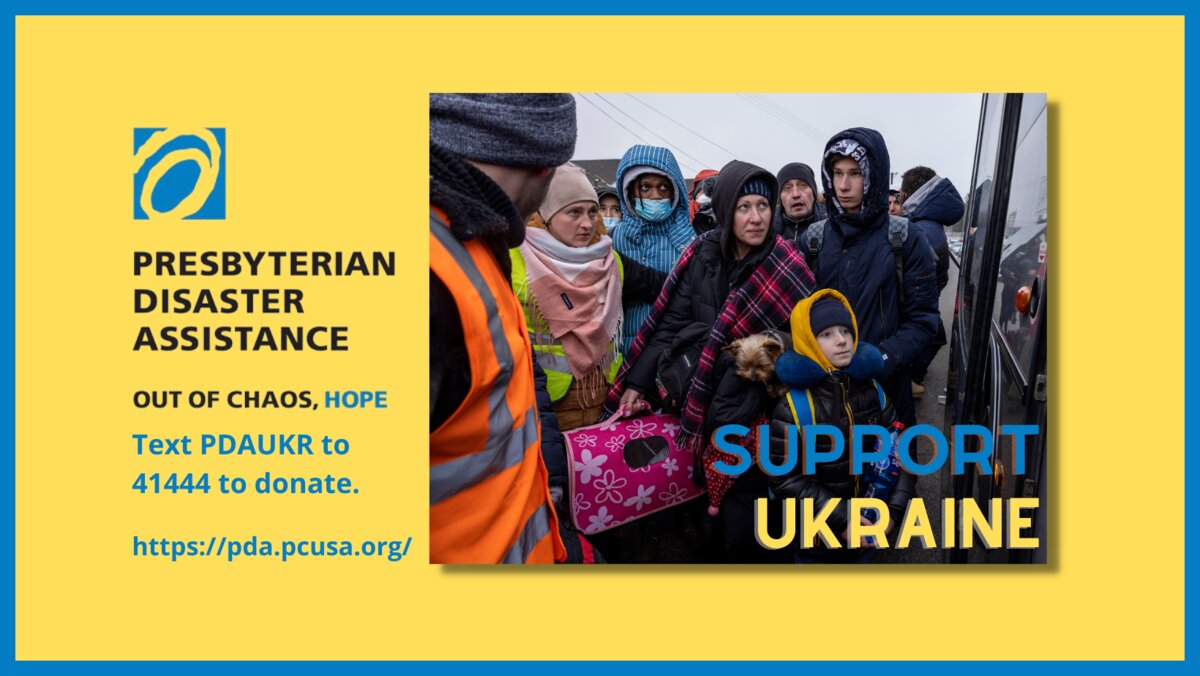 Presbyterian Disaster Assistance: Ukraine
To support the PDA response, text PDAUKR to 41444 "As we pray for an end to this violence, we ask the U.S. Government and our European allies to make a commitment to the Ukrainian people for a peaceful solution. We don't know how long it will take, but we know that they will need help with the rebuilding of their country so that those who are fleeing now may one day return home safely.
Presbyterian Disaster Assistance
HM3: HOGE'S MUSIC, MESSAGE & MEAL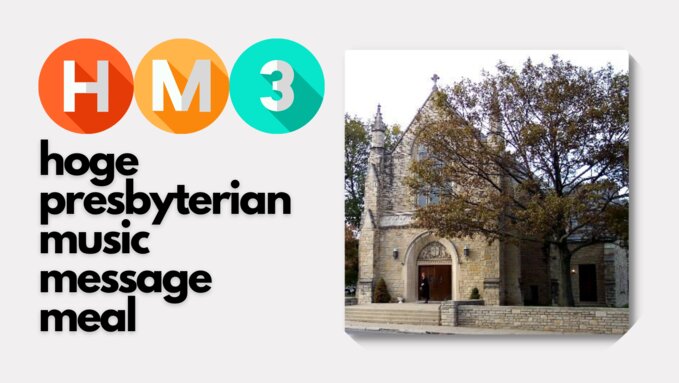 Hoge Presbyterian Church offers the HM3 program every Saturday for its community in Franklinton. Area churches assist with the Meal, and Covenant creates and serves a hot, home-made meal every 3rd Saturday. Servers and guests are asked to wear masks when not eating.
Please sign up and/or learn more here.
Brian Ellison in Worship May 1, 2022
Join the COVENANT TECH TEAM!



Do you like technology? Do you enjoy photography or videography? Would you like to help make our worship run smoothly, and learn new things? Join the Covenant Tech Team! See Brian Biller after worship, or at 9:10 AM before worship any Sunday! He will get you started! You can send him an email, too: Email Brian Biller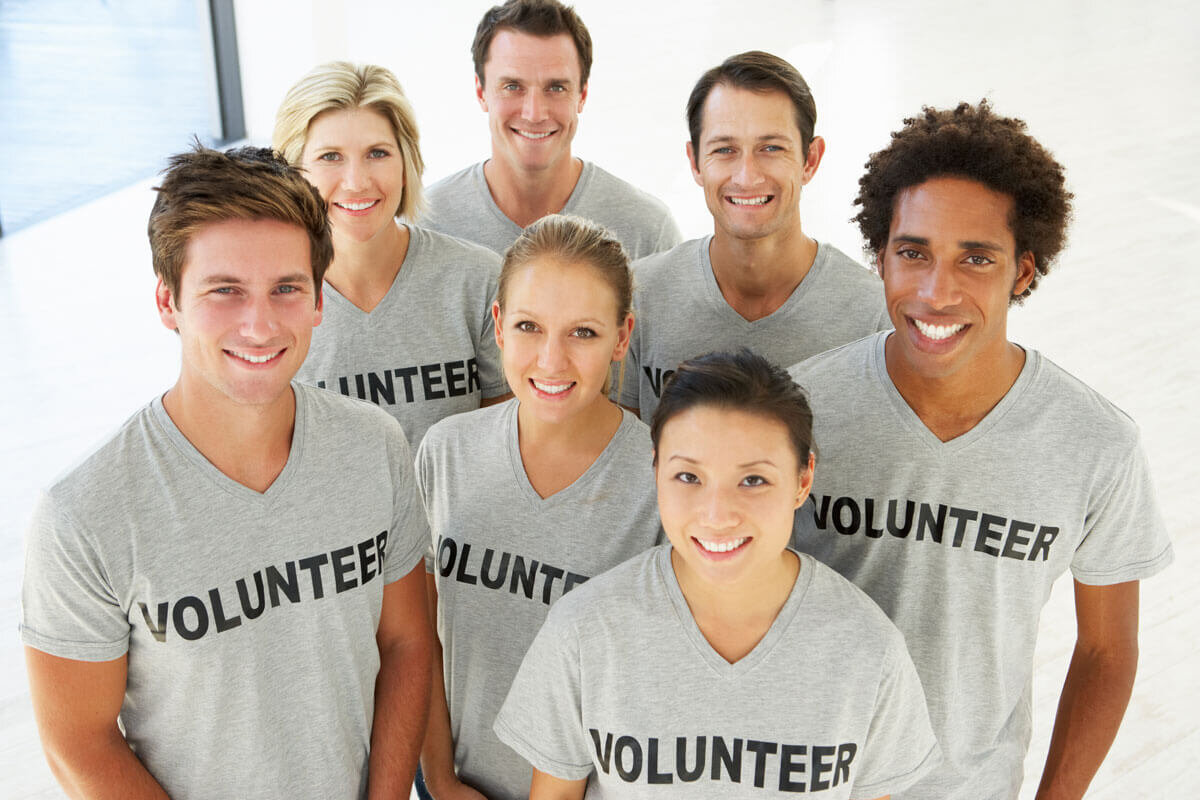 Meals to Members
The Board of Deacons would like to supply meals to members during recovery from medical treatment or in an emergency. We are looking for volunteers to help meet this need. Would you like to join a group of Covenant members willing to prepare and deliver a meal for a member in need? It is expected that no one would prepare more than one or two meals per year. Click to volunteer!
Volunteer for Meals to Members!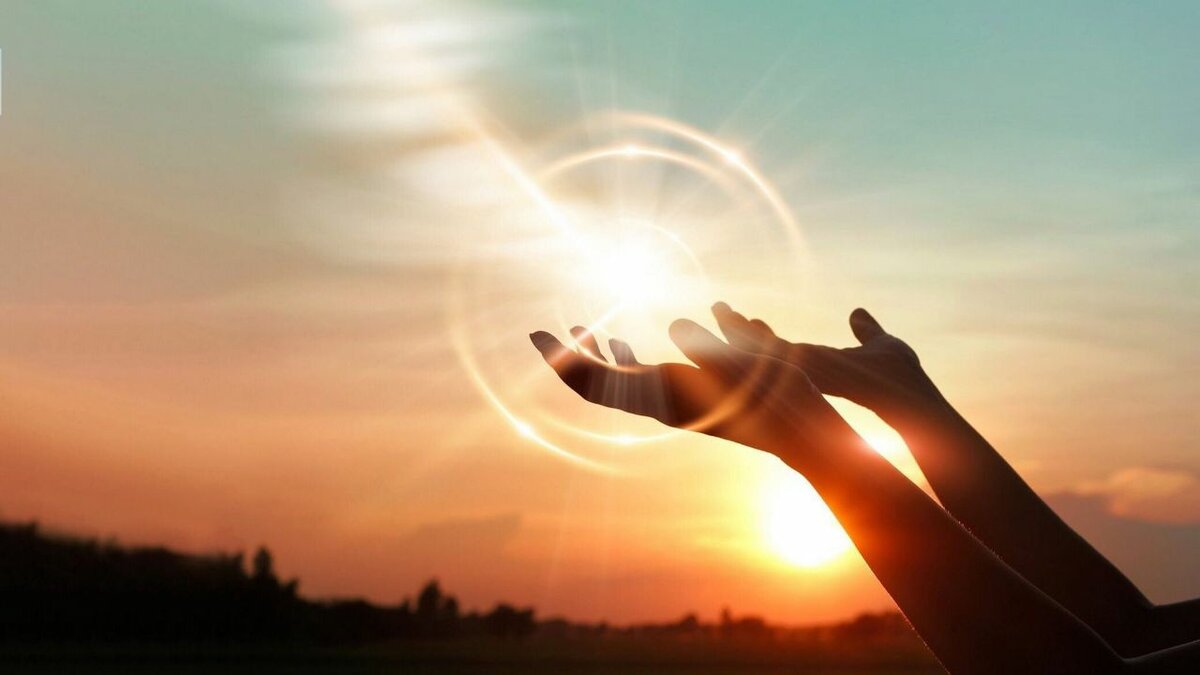 Centering Prayer
Covenant has Centering Prayer practice on Thursdays at 8:30am in the Lounge. The first 15 minutes will be an informal gathering with the practice beginning at 8:45 for 20 minutes. Centering prayer is a method of meditation that places a strong emphasis on interior silence. We allow ourselves to be totally open to God, learning how to gently release attention away from our inner thoughts.
Learn about Centering Prayer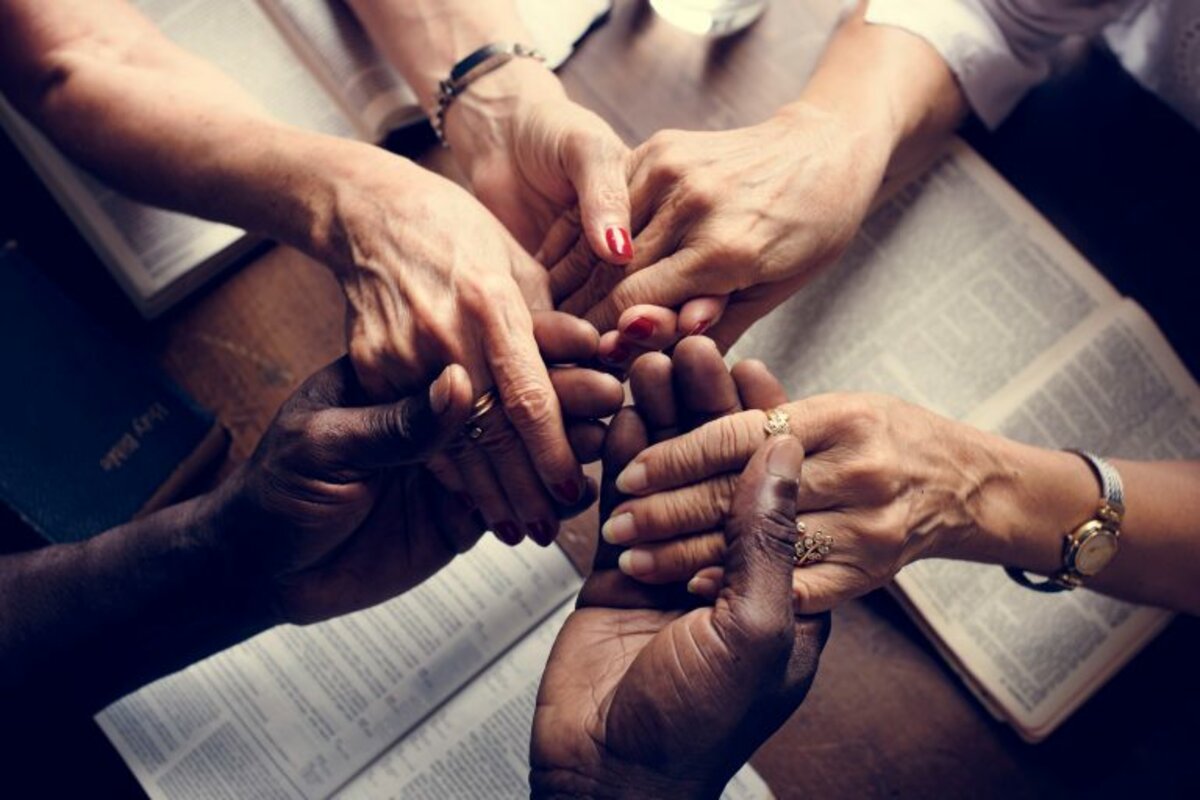 Prayer Chain
Contact Laurie Johnson if you would like to join the members and friends of Covenant who pray for those requesting our prayers. The prayers will be relayed to you via email from Linda Van Aman. It is asked that you include the prayer request in your daily prayers for a week. To submit a prayer chain request, please send an email to Laurie and include what you would like included in the request.
Email Laurie for the Prayer Chain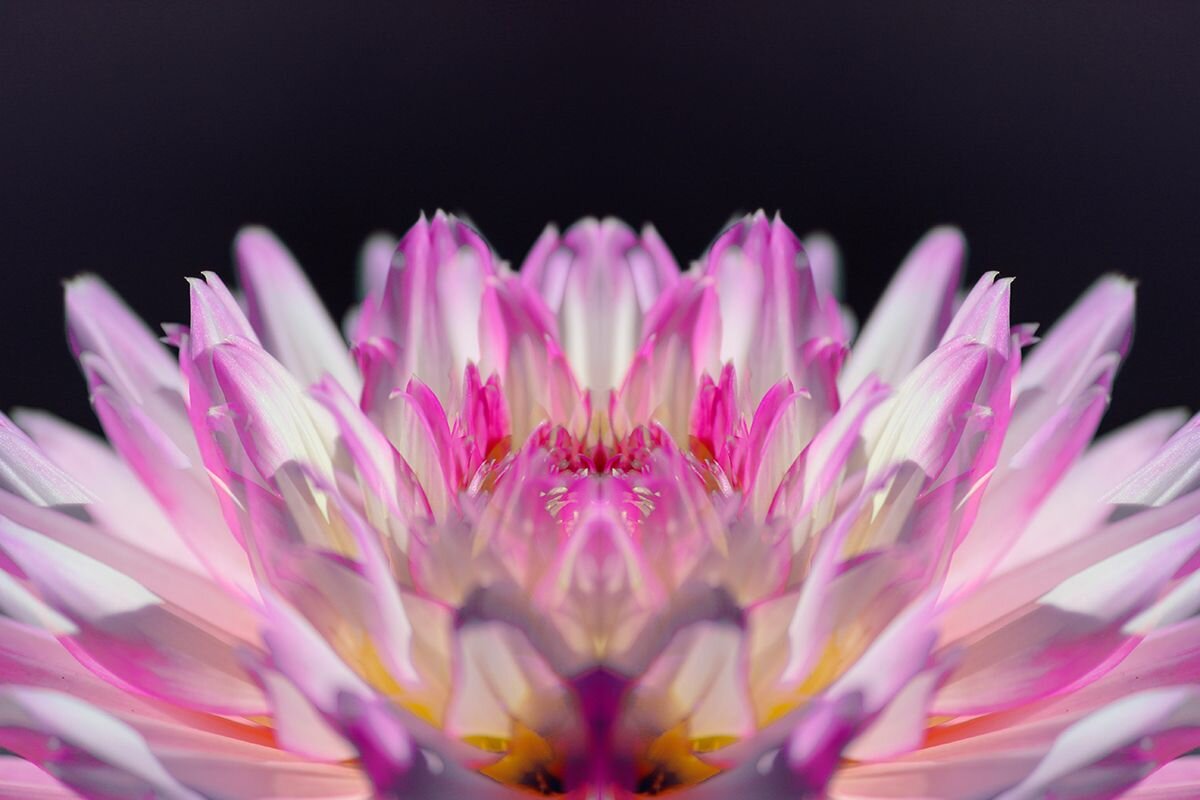 Sanctuary Flowers
Sign up for flowers to be placed in the sanctuary for Sunday worship to honor loved ones, a special occasion, or just to the glory of God. The dedication information will be listed in the Sunday bulletin. The arrangements will cost $40. To order flowers, please contact the church office at lauriejohnson@covenantpcusa.org
Click to Order Sanctuary Flowers